The 2002 Architects Practice Act and its regulations in effect as of July 1, 2002
Architectural Review board
The Single Family Individual Review Application Process
Palo Alto Zoning Map on-line
Planning Department
Real estate terminology
---
Hybrid Prefab Homes
---
Landscaping
---
Вергасов Фатех. Понуждение к новому
---
Архитектура
Деревянное зодчество. Словарь
Деревянные конструкции. Справочник 1937 года
де-
Рошефор,
Николай Иванович . Урочное положение. 19
0
6
Исходно-разрешительная документация
Категория -
Строительство
Россия.
Simpson Strong-Tie
Россия.
Hilti
Россия
.
Senco
Россия.
Tyvek
---
Oxford
American Dream
Feng Shui
Pocket door
---
Boundary (property line) problems - squatter's rights a tricky issue
Surveyor map
Soil Report
Tree problem
300 Sequoia Avenue on Palo Alto Zoning map
---
California Architect Board
California Board For professional Engineers and Land Surveyors
California Business and Professions Code. Division 4. Real Estate
California
Contractor License Check
California Department of Consumer Affairs license check
California Guide to Engineering & Land Surveying
California Office of Real Estate Appraisers
California Real Estate Department
California Real Estate Department - Agent status check
California Secretary of State Corporation check
Federal financial Institutions Examination Council. The Appraisal Subcommittee
---
Contractor problems
Owner/Builder status
Owner/Contractor Declaration forms
Palo Alto
Application Status
Palo Alto Municipal Code. Definition
Palo Alto Noise control
Palo Alto Planning Forms
Palo Alto Permit manager
Palo Alto Residential Inspection Guidelines, revision date: May 14, 2010
---
New Construction Source:
Residential Construction Materials and Methods
I need service of

civil engineer, geotechnical engineer and surveyor
Wish list - Russian
Wish List - English
Architectural Service Agreement (Owner's proposal)
300 Sequoia Avenue on Palo Alto Zoning map
---
Styles
Spanish/Mediterranean style
Spanish/Mediterranean Style Front Doors
Victorian style
---
Historic preservation list
Flood Zone Check
Palo Alto Development Center
City of Palo Alto amended R-1Definitions and Regulations
---
Height requirements
Ordinances 4416,4717
SINGLE FAMILY INDIVIDUAL REVIEW CHECKLIST
Application Submittal Requirements Single Family Individual Review
Fences
---
Grading and drainage plan
Development regulation, Daylight plane or "building envelope"
Architectural review process
Architectural Review Guidance
---
About Palo Alto's Urban Forestry Program
Magnolia protection
International Society of Arboriculture
Palo Alto Municipal Code
Wastewater Discharge Permits
---
Fire Department
Plan Set Requirements
City of Palo Alto services
Code Check
---
Uniform Federal Accessibility Standards (UFAS)
ADA Accessibility Guidelines for Buildings and Facilities (ADAAG)
NCSBCS
Building Standards on-line
ICBO Code Central
---
American National Standards Institute
Dimention.com
CodeBuddy
Simpson Strong Tie
Kinco's
---
California mobile and modular homes
Mobile home remodeling
1075
---
Residential Elevators & Lifts
ACME
Concord
Inclinator
Pacific Access
Elevator Concepts
DeckLift
Stannah
Silent servant
---
Saunas
Tylo
Finliandia Sauna
Master-bath Padded Deck
House of cedar
Sauna.com
Sauna Store
Bania
---
HVAC
Attic Furnace - installation code
Ariston
Tankless water heater
---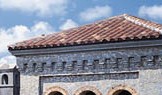 Terra Cotta (Clay tile) Roofing, Tapered barrel clay roof - Spanish Stile
Ludowici
Eagle Roofing
Historic Clay Tile Roofs
Mission Tile
MCA-Tile
Roof-Tile manufacturers
---
Existing charming house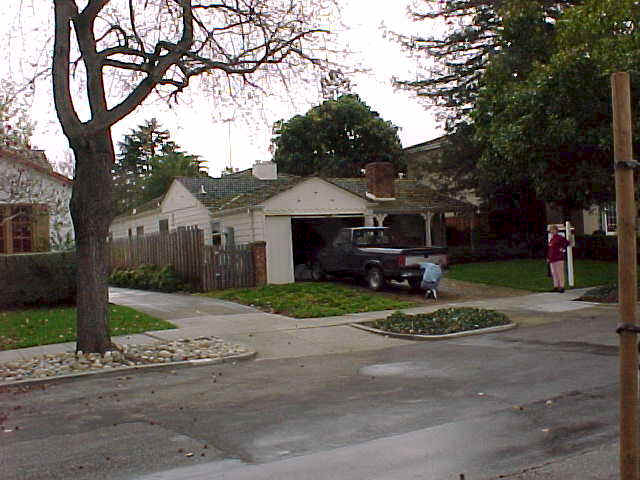 Boundary (property line) problems
300 Sequoia Avenue, Palo alto, CA 94306-1045
Built in 1948
Parcel # 124-25-013
Neighborhood map
300 Sequoia Avenue on Palo Alto Zoning map
Southgate Neighborhood description
Lot size 50' x 110' = 5,500 sq. feet, see Surveyor map
Not in historic preservation list
Not in flood zone
Water table deep enough to build a basement, see Soil Report
Egress
Plumber task
"0" Stage: Excavation and full-basement with 9' ceilings
Tent
---
New house construction
Concrete
Rein water leakage
Redwood tree
---
Storyboard Panoramic photo
The scope of the project (wish-list)
U.S. Department of Energy. Building Energy Codes
---
Money
---
Properties List
---
470 Ruthven Avenue
---
Trulia Real Estate
---
Шилкина З.И., Мартемьянова Э.Н., Беляев Н.В. Расчёт металлоконструкций
---
52-147-2008. Ж\Б пространственные конструкции... Правила проектирования
52-117-2008. Ж\Б пространственные конструкции... Пособие
52-117-2008. Ж\Б пространственные конструкции... Методы расчета и конструирование
---
470 Ruthven Avenue - After tenants repairs
472 Ruthven Avenue - After tenant repairs
470 Ruthven Avenue - Base Board Electric Heating
470 Ruthven Avenue - Heating and cooling installation
470 Ruthven Avenue - Project Problems
470 Ruthven Avenue - Windows replacement idea
---
433 Sylvan
---
Campbell
Cupertino
Cupertino - Appliances List to order
Hawaii - Waikiki
Mountain View
Sunnyvale 859 Rattan Terrace
Sunnyvale
859
Tahoe
---
GE® Monogram® 12" Stainless steel Built-In compactor - ZCG3500DSS
GE® Monogram® 12" White Built-In Compactor with Reversible Panel and Safety Lock with Key-Model #: ZCG3300VWW
GE® Stainless steel Built-In Dishwasher Model #: GSD3960LSS
GE® White Built-In Dishwasher Model #: GSD1000GWW
---
www.pseudology.org