As designer with AutoCAD Architectural DeskTop
I'm looking for engineers:
structural, civil engineer, geotechnical and surveyor
with California License
and with appropriate CAD program, but best of all,
with Autodesk Land Desktop and Autodesk Survey 3
to fulfill my project together
e-mail me: Fatekh Vergasov
---
I have an idea to build my new residence (with basement) in Palo Alto, in that neighborhood.
Both survey and geotechnical reports are already done. Survey map of the site I already transformed into DWG format file.
Nota bene:
"City architectural review guidelines" precepts, indicate that for purpose of architectural evaluation Architect must match street both pattern and scale. And all neighborhoods with common property border (red lines).
So, I should show as minimum 5 neighborhoods (left and right hands from proposed property site).
Plus the same capacity of neighborhoods across the street.
Plus backyard neighbors.
I believe it will be ideally to get survey and geotechnical data about ALL these neighborhoods. But maybe my budget will not allow me to do so. Anyway lets try to compare prices.
About my site these data I already have. So, now all said neighbors may be shown very formally as flat space with trees. But for future project I should always remember for that.
Now I need 3D terrain model (solid), which utilize said:
a. top surface - some kind relief map built on base of survey data;
b. some kind sandwich "piece of cake" with several stratums (layers), sometimes including underground water one. Built on base of geotechnical (soil) report done.
Click here and read. This may be helpful

It is necessary for several purposes:
1. Make preliminary architect investigation: neighborhood pattern, scale, roof profile, Sunlight and Moon orientation, front facades, height of the home and trees, etc.
2. To place my home into "building envelope", to meet requirements of both building code and

"City architectural review guidelines".
3
. To create landscape plan, made by Landscape Architect.
4
. To make grading and drainage plan stamped by wet blue seal of California licensed civil engineer, so that's why I prefer to have a deal with those kind of specialists from the very start, beginning.

5. Life of great, big, expensive, dangerous, hazardous, etc. objects and building during hall they life period will be under monitoring of civil and geotechnical engineers with surveyor.
Without 3d model which was made as the base of projecting it'll be very difficult and expensive to provide said monitoring.

A fortiory in earthquake areas. As well in all other areas with complex geotechnical (soil) conditions. Our genius and talented architects use to forget about that very often. Vainly.
"Over" is not necessary good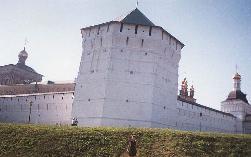 I' not neither genius, nor talented architect or designer. And not pretend or claim to be. Sorry!
But I'm over educated builder (university + master school + phD degree) + 20 years working experience in gas and oil industry in the arctic Siberia + many years being chief of projecting institution there.
"Over" is not necessary good in any case when I try to be hired. But I'm not. Vice versa, I want to hire somebody.
Anyway, I cannot do anything with this my "over", even I build my own coop, henhouse or hennery... Pardon me, my castle or palace.
Now (from 1997) I already got my first developer experience in California. I recognize that the code, specifications, canons, rules, law, cities policy, etc. mostly the same as in Russia. So, I had no difficulties to be general contractor as owner and to build my first house here.
Saying the truth, there is one principle rule maxim difference between Russian and American responsibility on the site.
In Russia drawings after being approved by City became the Law on the site. And nobody can make any change in project without author of project and City or other instance, who issued the building permit. All changes for sure should by signed and stamped by wet seal.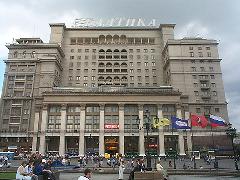 Once in 1935 Stalin put his signature on architectural proposal of facades of hotel "Moscow". Unfortunately on the drawing list two version of facade were drawn.
But when architects back home they joy cheer, etc disappeared, because they suddenly realized that it is not clear which version was approved by Stalin' signature. Nobody was too brave to ask Stalin again. And both version was build in the very center of Moscow. Take a look at this piece of art and compare left and right sides of the hotel.
Next. The first who is responsible is the instance, who approved the drawings. Not general contractor or builder.
In America the first is general contractor and builder.
Since I discover that just me is the first in that line I prefer keep all projecting procedure in my own hand.
It is my way to get balance between rights and responsibility.
"Top secret" of construction business
Development must start with geotechnical engineer, surveyor and civil engineer. And this team will accompany life of the construction, and they will play last final "death-marsh" or coronach at the "funereal" of construction. And said model will be in use many and many times.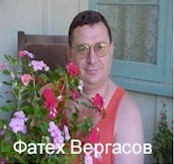 So, now you mostly know "top Russian secret" of projecting, design, building, exploit, operate and finally "bury" house and other constructions.
Lets try to collaborate!
If so, send me a bid, please
God bless America!